Abbingdon Track day - organised by the Cobra Replica Club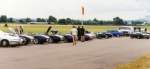 Cars parked ~ 56kb As there were not too many cars on the day, track time was not limited.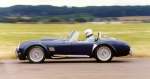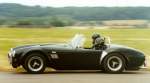 More circuits and more cobras ~ 64kb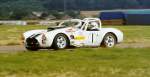 Lin Cheng's car ~ 64kb Lin Cheng from Thunder Road Cars giving it some stick on the track.

A view all too common ~ 91kb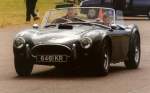 Another member getting ready - just the skid lids to go ~ 74kb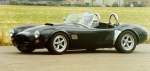 Robert Stanley waiting ~ 73kb Robert who organised the Track Day waits before giving it some stick.

Robert Stanley again ~ 57kb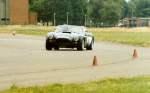 Robert Stanley again ~ 98kb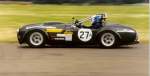 Andy Burrows ~ 28kb Andy Burrows from Gardner Douglas showing how it's done.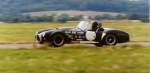 More racing cobras ~ 52kb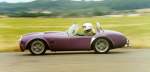 Love the colour ~ 59kb